Add some colour to your plate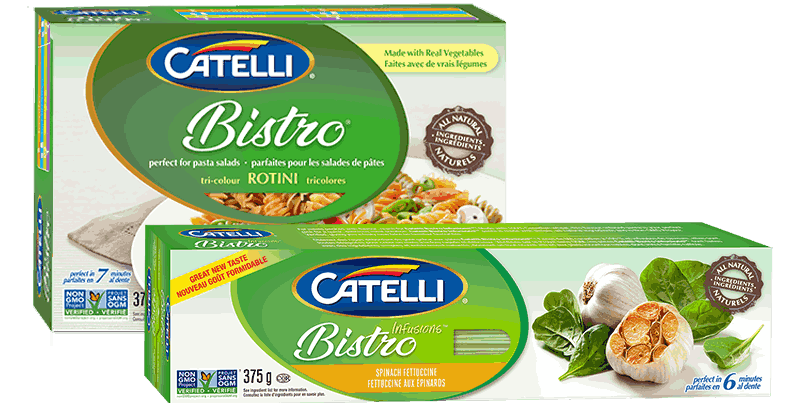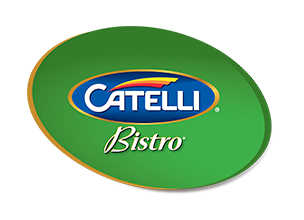 Catelli Bistro®
With colouring made from all-natural ingredients with no preservatives, our Tricolour pasta is the perfect, fun way to shake things up on your plate. Try using it in a pasta salad for meals that feel like summer all year-round.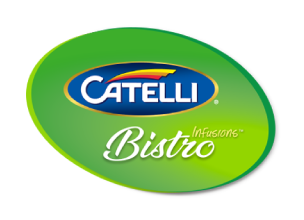 Catelli Bistro Infusions™
For meals full of flavour, reach for Catelli Bistro Infusions. Made with 100% Canadian wheat, these flavour-infused pastas are your perfect choice for quick, delicious meals. We use simple, all-natural ingredients, that are Non-GMO Verified, giving you a tasty new take on familiar favourites.
Made with real vegetables
All Natural Ingredients
No Artificial Colours