Miso Ginger Rotini Soup This soothing bowl of soup is loaded with flavourful and immune boosting ingredients including turmeric, miso, ginger and garlic.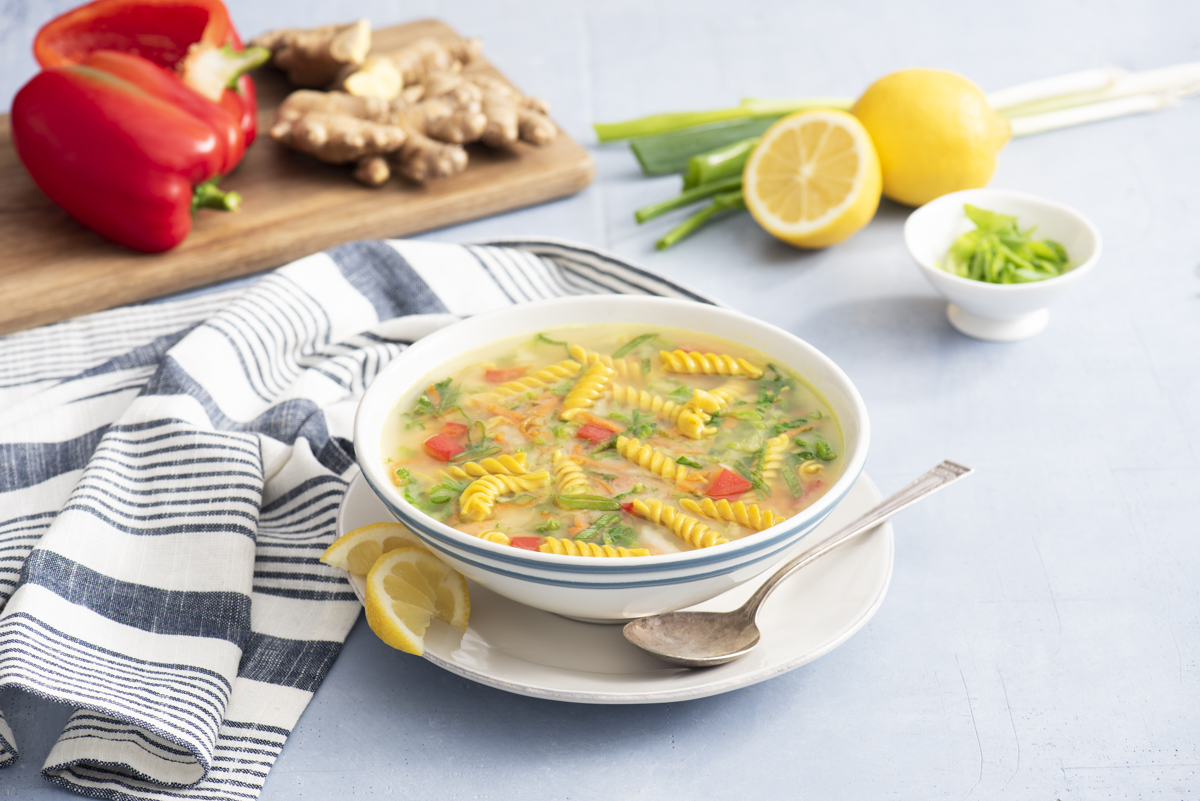 10 Minutes
---
15 Minutes
---
8 People
---
Cooking Steps
---
Step 1
Combine water, miso paste, vinegar, garlic, ginger and hot pepper flakes in a large pot set over high heat; bring to a boil.

Step 2
Add rotini, cabbage, carrot and red pepper. Reduce heat to medium-high.

Step 3
Simmer for 8 minutes or until rotini is al dente and vegetables are tender. Stir in green onions. Serve with lemon wedges and hot sauce (if using).

Ingredients
---
CATELLI® Turmeric Rotini

1 pkg (300 g)

water

10 cups (2.5 L)

white miso paste (*see tip)

1/2 cup (125 mL)

cider vinegar or fresh lemon juice

2 tbsp (30 mL)

each minced garlic and grated ginger

1 tbsp (15 mL)

Pinch hot pepper flakes (or to taste)

Finely shredded Asian or napa cabbage

4 cups (1 L)

each grated carrot and diced red pepper

1 cup (250 mL)

bunch green onions, thinly sliced

1

Lemon wedges and hot sauce (optional)