Multigrain Fusilli with Sausage
Check out our mouth-watering Catelli® Multigrain Fusilli with Sausage Recipe. A delicious twist on a family favourite, it's good for you and your taste buds.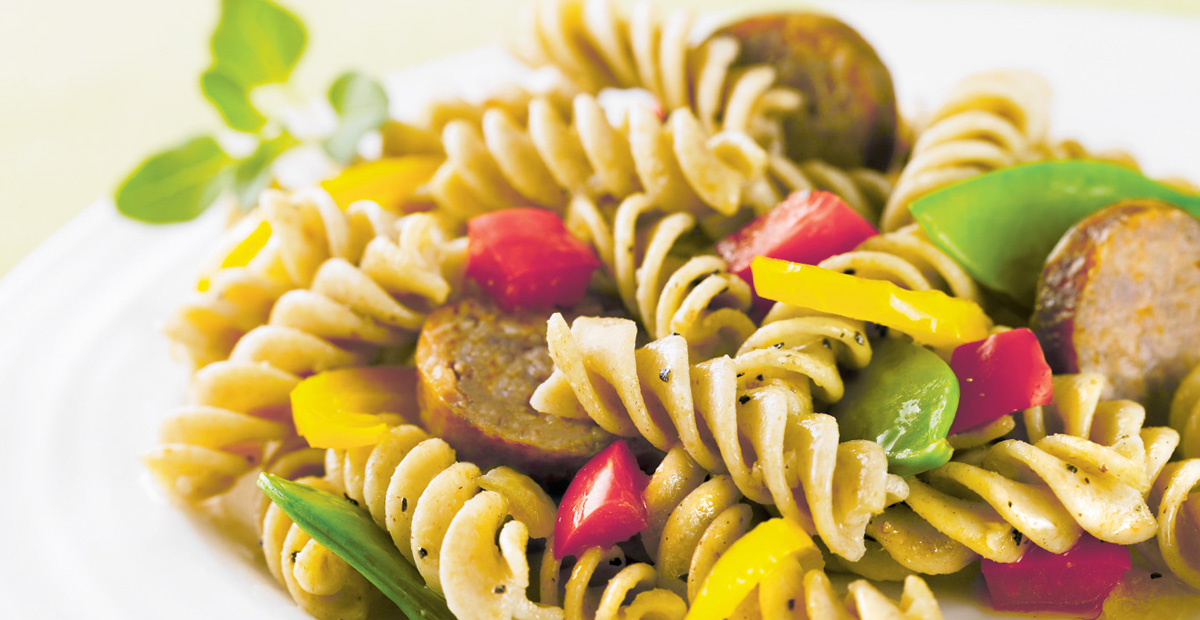 Cooking Steps
---
Step 1
Prepare fusilli according to package directions.

Step 2
Heat oil in large skillet set over medium heat. Add onion and garlic; sauté for 5 minutes or until tender. Add peppers and snow peas to the skillet. Sauté for 4 minutes or until softened. Add sausage and sauté until heated through.

Step 3
Toss hot fusilli with sausage mixture. Season to taste with salt and pepper; sprinkle with cheese (if using).

Ingredients
---
CATELLI® HEALTHY HARVEST® Multigrain Fusilli

1 pkg (375 g)

olive oil

6 tbsp (90 ml)

onion, finely chopped

1

cloves garlic, minced

3

yellow and red pepper, thinly sliced

1 each

snow peas, halved

15

cooked italian-style or chorizo sausages, sliced

2

salt and pepper

To taste

grated romano cheese (optional)

To taste