Mediterranean Bows Pasta Salad
For a healthy, delicious meal try our Mediterranean Bows Pasta Salad recipe. A tasty, healthy meal sure to satisfy all tastes!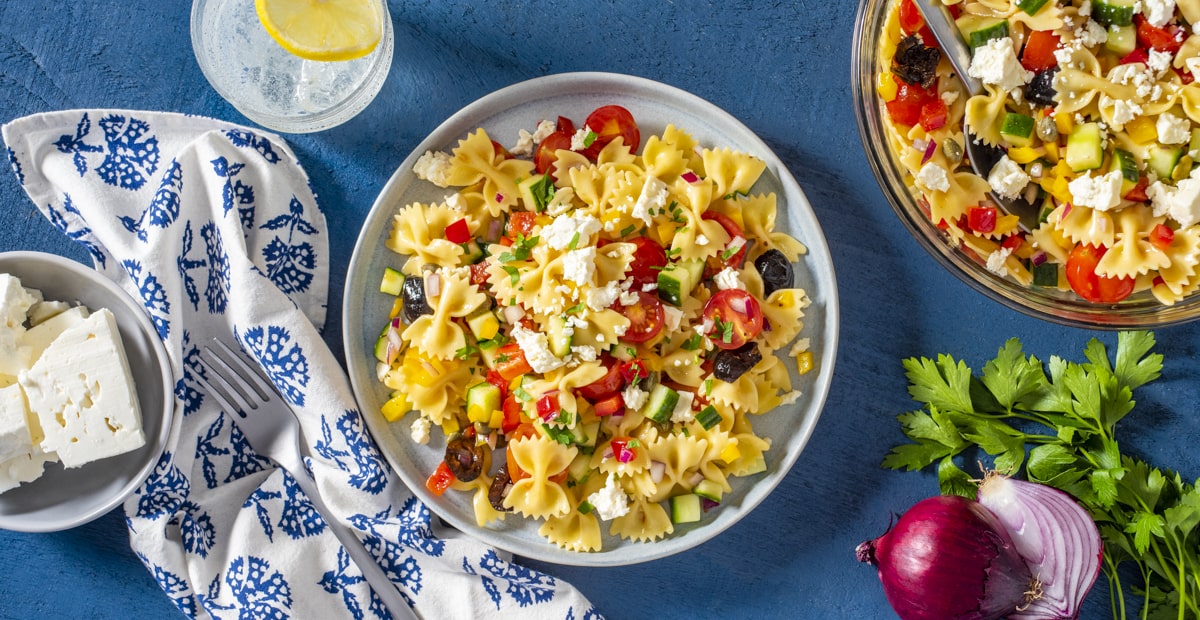 10 Minutes
---
8 to 10 People
---
Cooking Steps
---
Step 1
Cook bows according to package directions. Drain and rinse in cold water to cool; drain well.

Step 2
Combine bows with all ingredients, except dressing and tomatoes.

Step 3
Pour dressing over pasta mixture and toss to coat. Cover and let stand 30 minutes. Just before serving, add tomatoes and toss gently.

Ingredients
---
4 cups (1 L) Catelli Classic Medium Bows

Red pepper, chopped

1

Yellow pepper, chopped

1

Chopped cucumber

1 cup (250 mL)

Chopped red onion

1/3 cup (75 mL)

Crumbled Feta cheese

3/4 cup (175 mL)

Chopped fresh parsley

1/2 cup (125 mL)

Capers (optional)

2 tbsp (30 mL)

Black olives

10

Bottled Italian dressing

1 cup (250 mL)

Tomatoes, cut into wedges or 8-10 cherry tomatoes, cut in half

2