Everyone Loves a Classic!
This pasta is amazingly versatile and pairs well with just about any type of sauce, not just traditional tomato sauce and meatballs. This tried-and-true meal, made with all-natural pasta*, is sure to please humble and sophisticated palates alike.
*Not all pasta shapes are made with all-natural ingredients. Please check the labelling on box for more information.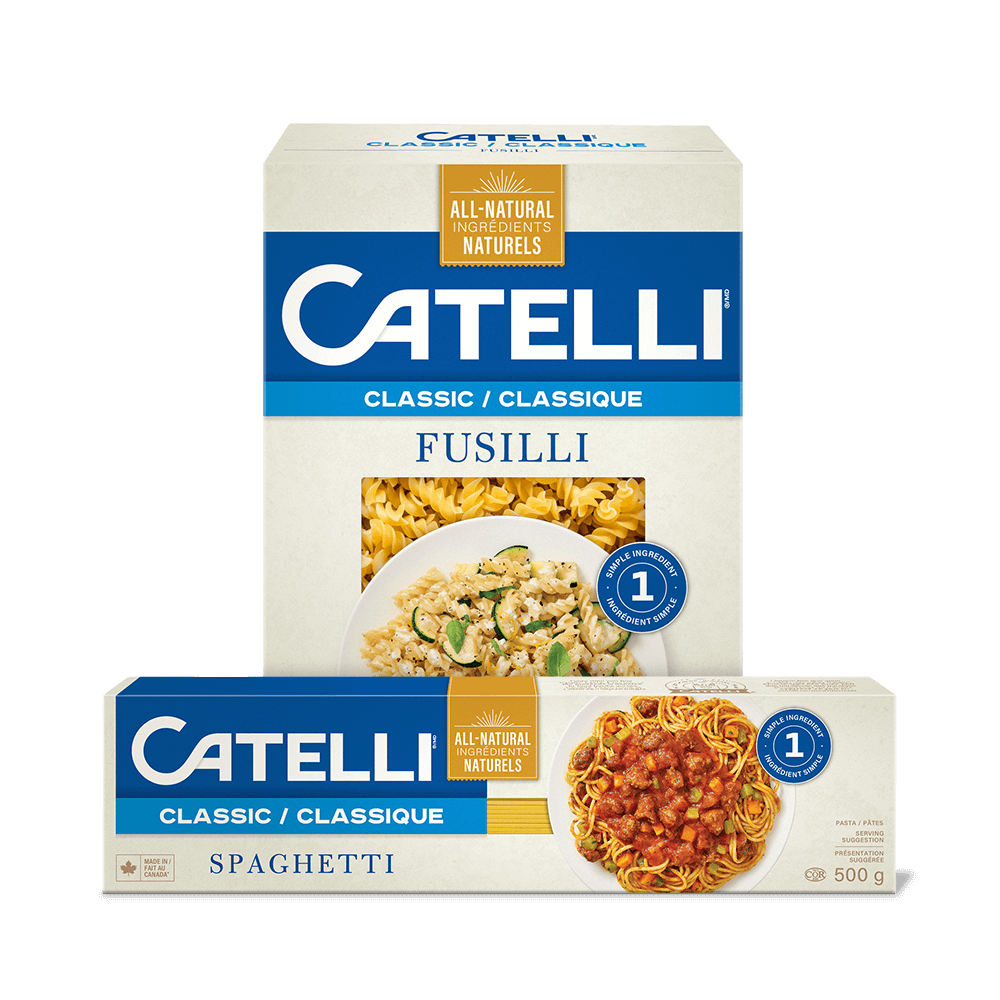 All-natural Ingredients
Non-GMO Verified