For a health conscious dish try our Rotini Roman Salad recipe! Packed with flavor this dish is sure to please both you and your family!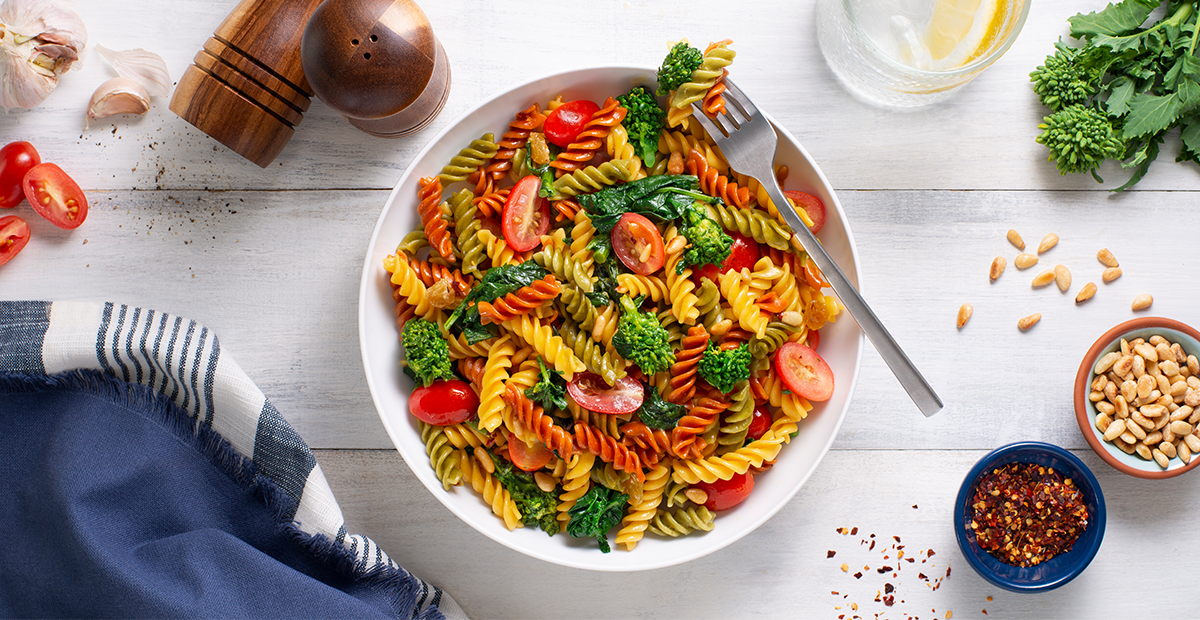 15 Minutes
---
8 People
---
Cooking Steps
---
Step 1
Cook rotini according to package directions. Add rapini during the last 2 minutes of cooking time. Drain and rinse under cold, running water until cool; drain well.

Step 2
Whisk vinegar, garlic, mustard, honey, salt and pepper until combined. Whisk in olive oil until combined.

Step 3
Toss pasta and rapini with tomatoes, raisins, pine nuts and vinegar mixture until combined. Adjust salt and pepper to taste.

Ingredients
---
1 PKG (375 g)CATELLI® BISTRO® TRI-COLOUR ROTINI

chopped rapini

6 cups (1.5L)

red wine vinegar

1/4 cup

clove garlic, minced

1

Dijon mustard and honey

1 1/2 tsp (7 mL)

hot pepper flakes, salt and pepper (approx.)

1/2 tsp (2 mL)

halved grape tomatoes

2 cups (500 mL)

each golden raisins and toasted pine nuts

1/3 cup (75 mL)