Stovetop Broccoli Mac and Cheese
Check out our mouth-watering Catelli® Stovetop Broccoli Mac and Cheese. This healthy take on a classic makes for the perfect weeknight treat.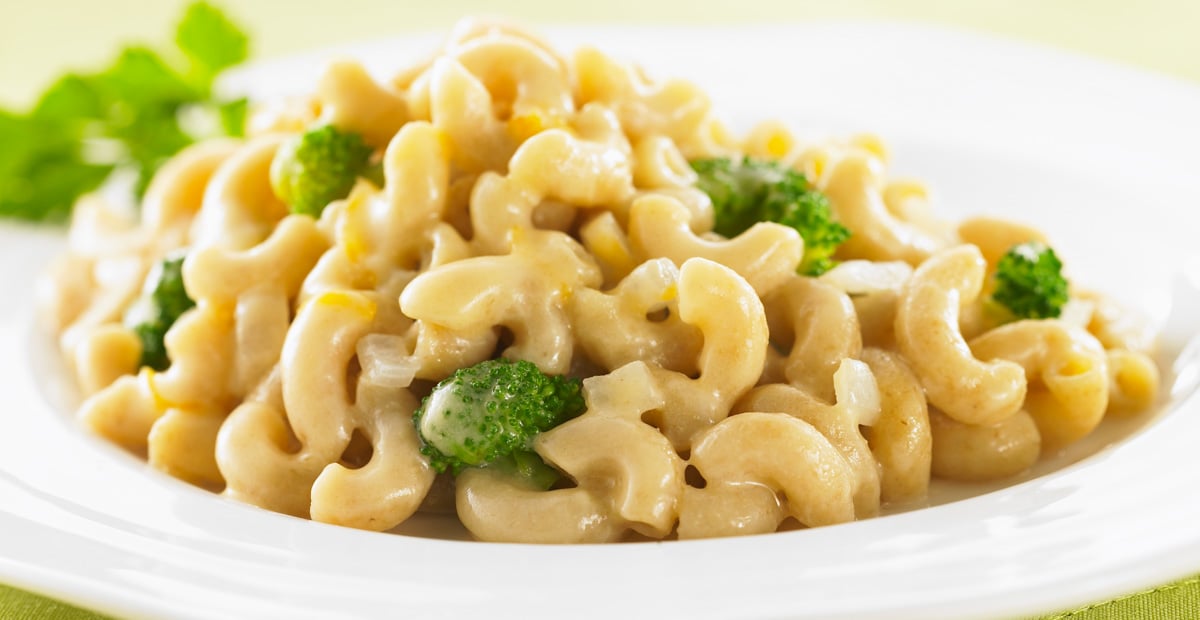 5 Minutes
---
20 Minutes
---
6 People
---
Cooking Steps
---
Step 1
Prepare macaroni according to package directions; add broccoli during the last 2 minutes of cooking.

Step 2
Melt butter in a large, deep skillet set over medium heat. Add onion, garlic, salt and pepper. Sauté for 5 minutes. Stir in flour until combined. Whisk in milk and mustard; cook, stirring, for 8 minutes or until thickened. Gradually, stir in cold pack cheese until smooth.

Step 3
Toss hot pasta and broccoli with sauce and shredded cheese.

Ingredients
---
CATELLI® HEALTHY HARVEST® Whole Wheat Macaroni

1 pkg (375 g)

thawed, frozen broccoli spears, chopped

4 cups (1 L)

margarine or butter

2 tbsp (30 ml)

finely chopped onion and clove garlic

1 each

salt and pepper

1/2 tsp (2 ml) each 

all-purpose flour

2 tbsp (30 ml)

milk

3 cups (750 ml)

Dijon mustard

1 tbsp (15 ml)

crumbled, sharp cold-pack cheddar cheese and shredded cheddar cheese

1 cup (250 ml) each