SuperGreens Spaghetti with Steak & Garlicky Parsley Sauce
To clean the mushrooms, remove stems and wipe tops. Use a spoon to scrape out and discard the dark gills.
Measure out and keep separate the parsley sauce used to brush over the steak to avoid cross contamination.
Steak and mushrooms can be prepared on an outdoor grill if preferred.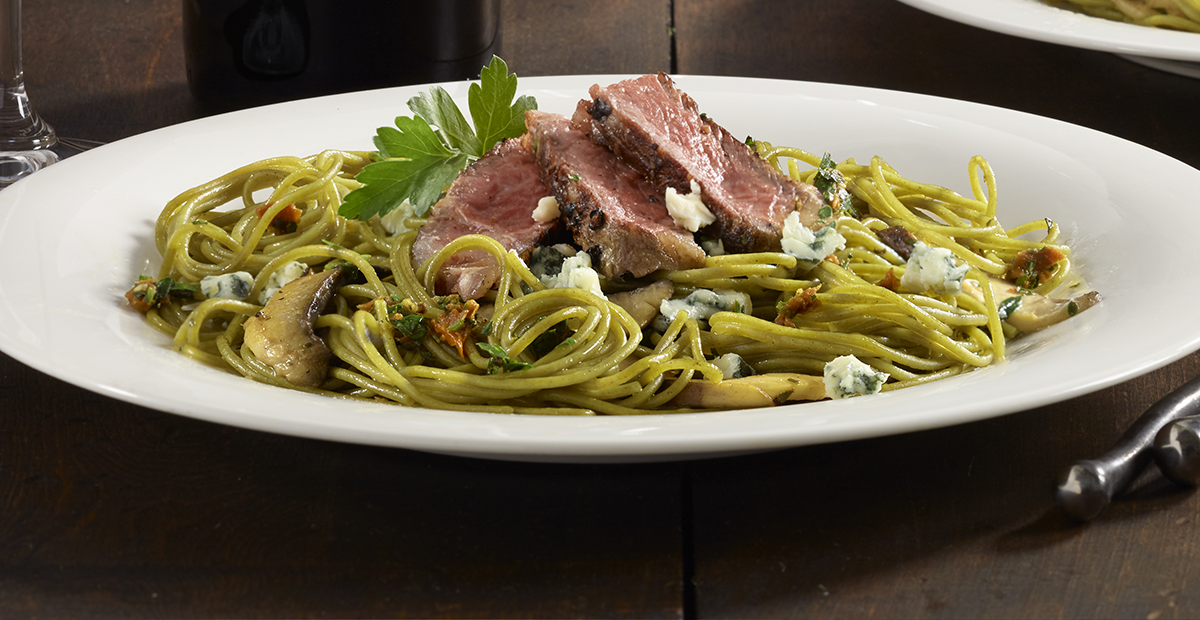 15 Minutes
---
20 Minutes
---
4 People
---
Ingredients
---
1 pkg (300 g) CATELLI SuperGreens™ Spaghetti

lightly packed fresh parsley

2 cups (500 mL)

lightly packed sun-dried tomatoes

1/3 cup (75 ml)

each red wine vinegar and olive oil (approx.)

1/4 cup (60 ml)

cloves garlic

4

each salt and pepper

3/4 tsp (4 ml)

hot pepper flakes

1/4 tsp (1 ml)

strip loin or top sirloin steak, about 12 oz/375 g, trimmed

1

large portobello mushrooms, cleaned

3

Crumbled blue cheese or shaved Parmesan (optional)