Fusilli with Zucchini and Ricotta
This zucchini pasta with creamy ricotta, lemon and basil is fresh and flavourful.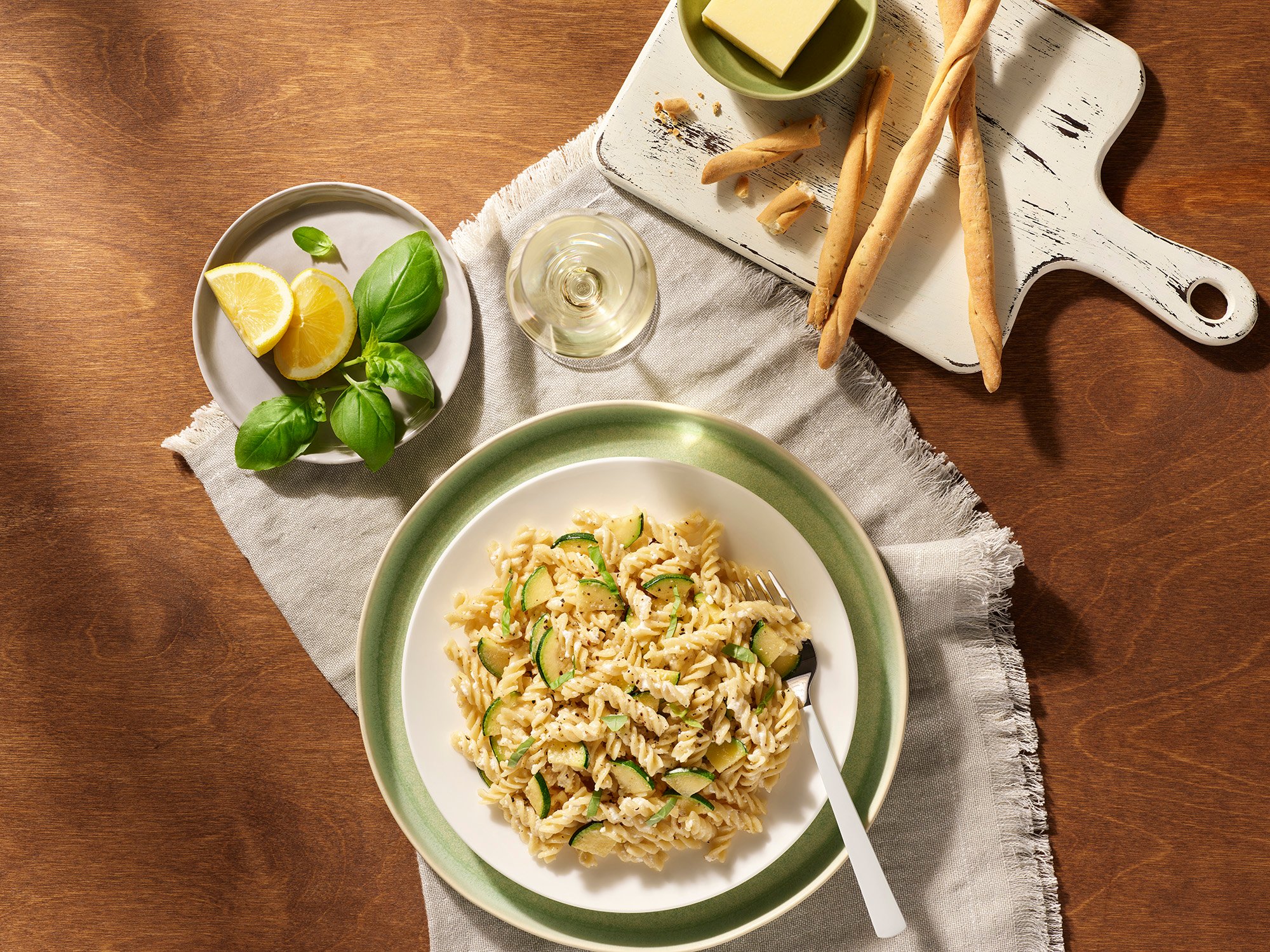 5 Minutes
---
15 Minutes
---
4 People
---
Cooking Steps
---
STEP 1
Cook pasta according to package directions; drain well, reserving 1/4 cup (60 mL) of cooking liquid.

STEP 2
Meanwhile, heat oil in large skillet set over medium heat; cook zucchini, garlic, salt, pepper and oregano for 4 to 5 minutes or until zucchini is golden and tender.

STEP 3
Add reserved pasta and cooking liquid, ricotta, basil and lemon zest to skillet; toss until well coated.
Tip: Substitute mint for basil if preferred.

Ingredients
---
Catelli® Classic Fusilli

1 pkg (500 g)

Olive oil

3 tbsp (45 mL)

Zucchini, sliced into half-moons

2

Cloves garlic, minced

3

Each salt and pepper

1/2 tsp (2 mL)

Dried oregano

1/2 tsp (2 mL)

Ricotta cheese

1 cup (250 mL)

Thinly sliced fresh basil

1/4 cup (60 mL)

Lemon zest

1 tbsp (15 mL)