Check out our classic Catelli Smart® Spaghetti with Meatballs. Filled with warm and hearty goodness, it's always a dinnertime favourite.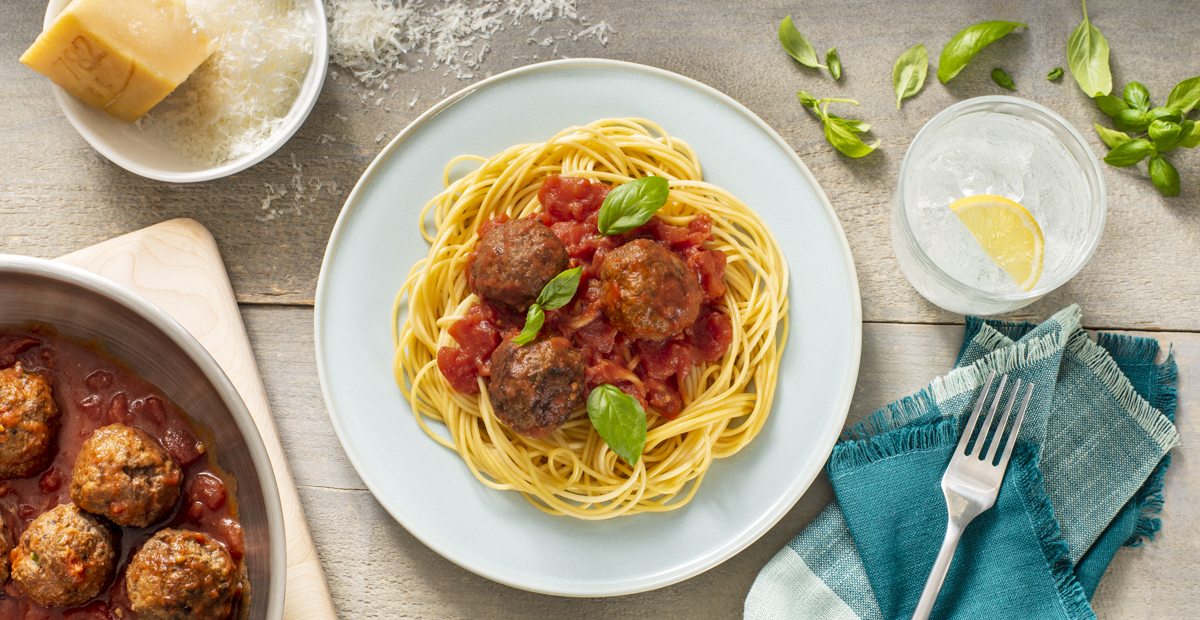 30 Min
---
6
Ingredients
1 pkg (375 g) Catelli Smart Veggie™ Spaghetti

500 g (1 lb)

Lean ground beef

2

Finely chopped green onions

3/4 cup (175 mL)

Dry breadcrumbs

1/4 cup (50 mL)

Grated Parmesan cheese (approx.)

1 tsp (5 mL)

Each dried parsley flakes and oregano leaves

1

Beaten egg

2 tbsp (30 mL)

Vegetable oil

4 cups (1 L)

Pasta sauce
Cooking Steps
Step 1
Cook spaghetti according to package directions. Meanwhile, gently blend ground beef with green onion, breadcrumbs, Parmesan, parsley, oregano and egg. Shape into about 24 equal-sized meatballs. Heat oil in a Dutch oven or large pot set over medium heat. In small batches, add meatballs and brown, turning as needed, all over. Remove meatballs to a plate and reserve.
Step 2
Return browned meatballs to pot; add sauce, and simmer, stirring occasionally, for 15 to 20 minutes or until meatballs are cooked through. Spoon sauce and meatballs over spaghetti and serve with additional Parmesan cheese (added to taste).
Tip
Freeze any leftover sauce and meatballs for another meal.